On the interaction between the Reshetikhin-Turaev invariant and Springer theory
Seminar/Forum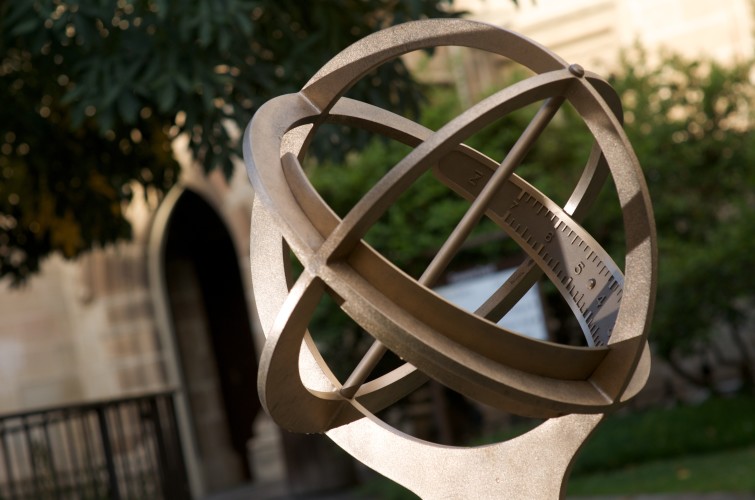 107
Peter Hall
Monash Road
Map
In this talk we will discuss the interplay between two famous mathematical constructions:
1) The Reshetikhin-Turaev invariant provides an invariant of tangles for each choice of a simple Lie algebra together with a representation of it for each component of the tangle. For \( sl_ 2 \) and its standard representation the invariant coincides with the well-known Jones polynomial when restricted to knots and links.
2) Springer fibers are an important family of algebraic varieties because their respective cohomology rings can be equipped with an action of the symmetric group. This leads to a geometric classification and construction of the irreducible representations of the symmetric group.
The tool allowing us to pass back and forth between 1) and 2) is given by Schur-Weyl duality. By going from 1) to 2) we obtain an explicit understanding of the topology of certain Springer fibers using combinatorics extracted from the Reshetikhin-Turaev invariant for \( sl_ 2 \). By going from 2) to 1) we can use Springer fibers to categorify the Reshetikhin-Turaev invariant for \( sl_ 2 \) and recover Khovanov homology in a geometric disguise.
Presenter
Dr Arik Wilbert, University of Melbourne